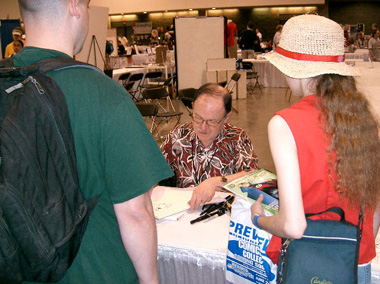 Joe and fans at the 2004 convention.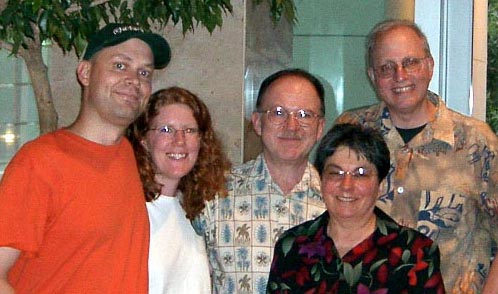 Me, my wife, Joe and his wife Hilarie, and Marv Wolfman.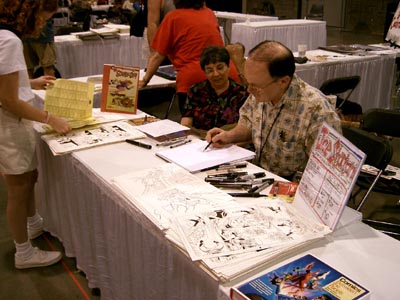 Joe at work on artwork for a fan.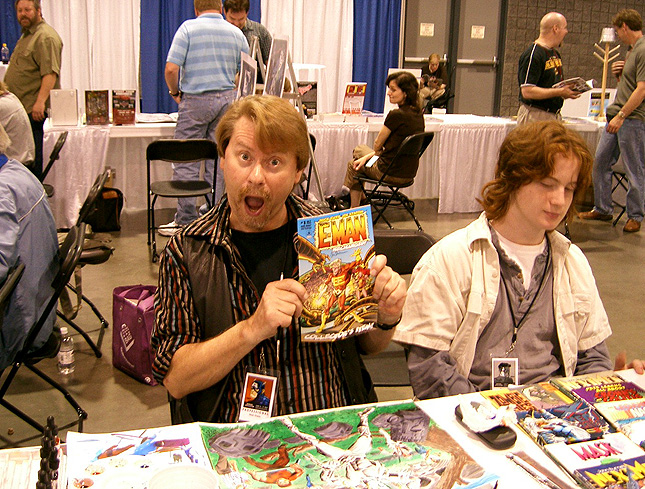 E-Man colorist, Matt Webb!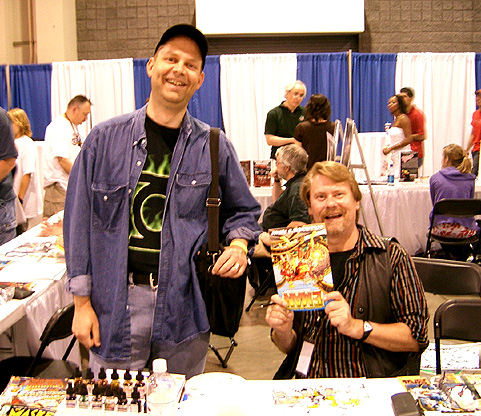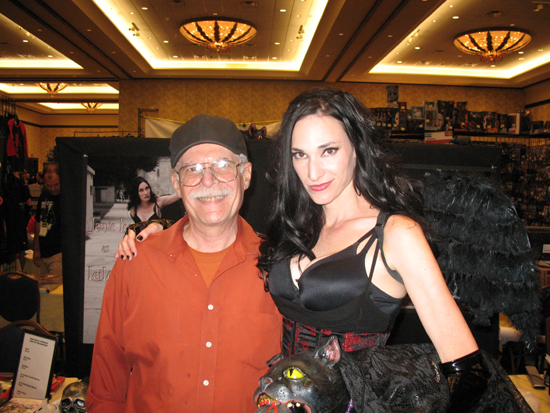 Comic book creator, screen writer, and actor Nick Cuti and actress Jamie Lea Brennan, aka LeiLuna, at a recent comic show.
Nick is now busy in the business of horror and science fiction films.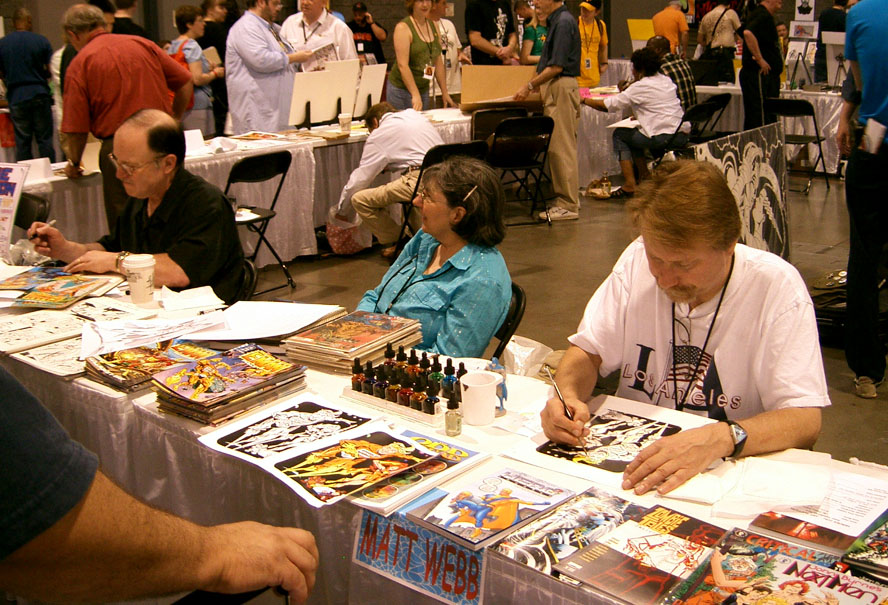 Joe, Hilarie, Matt at this year's Heroes Con!