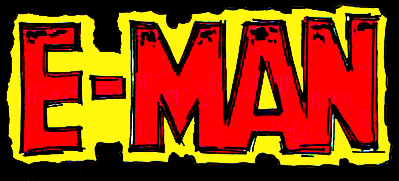 During E-Man's run with Charlton Comics , a filler story usually followed an E-Man adventure. This page lists some of the characters introduced to the comic world through E-Man.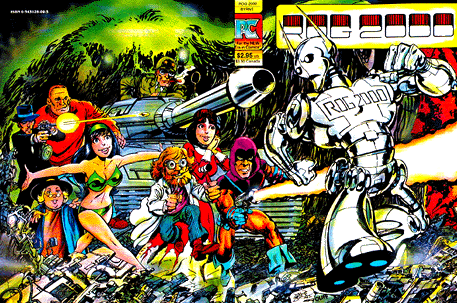 Rog 2000. This character is one of my personal favorites. Rog began as header for articles for a Charlton fan magazine. The character was created by John Byrne.
Over time Rog 2000 was developed to become a relunctant hero.
Here we see Rog 2000's cast of memorable characters (including a parody of John Byrne as Rog 2000's creator, Burns).

Pacific Comics, after Charlton Comics folded, published to complete Rog 2000 stories. Until that point I had never read them all. I heartily recommend them. They are quite funny. John Byrne had a rivalry with Joe Staton, which was evident in Byrne's artwork. I recommend you read this.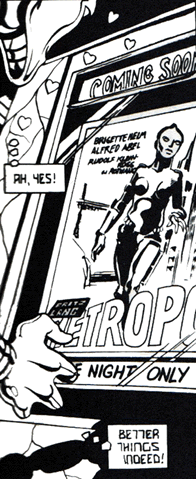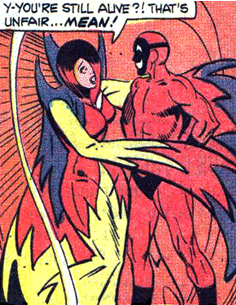 Killjoy, a silent hero. He was very similar to Spiderman, only he relied on site gags rather than verbal ones. He was very agile, and nigh invulnerable.
Killjoy appeared in only two E-Man books. The artwork was done by Steve Ditko.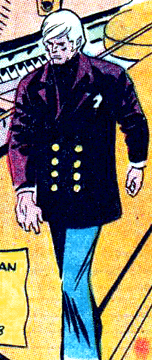 The Knight, spy extraordinaire. He worked for a counter-espionage organization known as C.H.E.S.S. He appeared in only one issue of E-Man.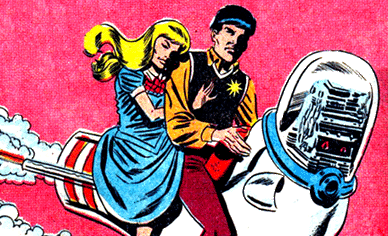 Travis, a time traveling youth from the future. He appeared for only one issue.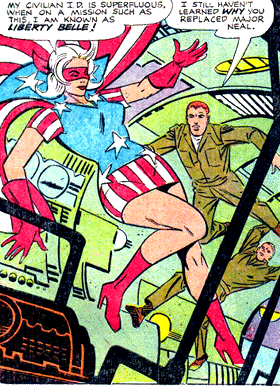 Liberty Belle, defender of America, liberty, and the World. This platinum haired beauty only got to save our nation for one issue of E-Man.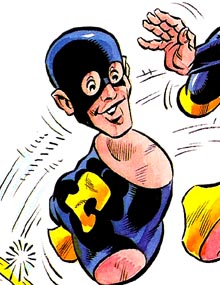 Ron Fortier's and Gary Kato's Mr. Jigsaw, Man of a Thousand Parts, was a back up feature of E-Man in the 90s with the E-Man one-shots from Alpha Productions. He had a heart of gold, but was a little ackward as a young super hero.